Linatelle has developed a private lab. The company uses its workshop and machines to develop and test new products. 
Indeed, thanks to its flexibility, Linatelle is a partner of choice to accompany you in the development of your new products thanks to our private label. We offer complete support: from formulation to the choice of the ideal packaging.  
Furthermore, Linatelle also makes it a point of honor to recycle co-products from the food industry. By doing so, the company and its products are fully involved in the circular economy
Contact us to discuss your project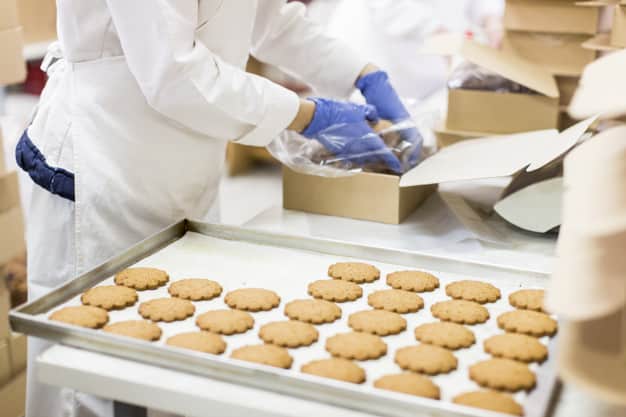 Examples of completed projects: Revalorization of spent grain into crackers.
Based on the fact that, at the end of the brewing process, the spent grains were destined for animal feed or simply thrown away, Linatelle has worked to revalue this co-product which has many interests:
Brewers' grains have fairly high protein contents (20-33% of dry matter), which makes them an interesting source.
The essential amino acids constitute nearly 30% of these proteins in the spent grains, including lysine and leucine.
Grains are rich in fiber. They represent 57% of the dry matter which is very interesting.
They contain vitamins (B9, B2, B3) which are good for the production of energy and the good functioning of the nervous system.
They also have very interesting minerals (Phosphorus, Calcium & Magnesium).
Linatelle decided that it was important to revalue spent grains. So, the company offers them a place of choice by integrating them directly into delicious aperitif crackers. Linatelle, with its private label, has finalized a range of 3 deliciously Belgian products.